COVID-19 (Coronavirus) update, 1/12/21:
We hope that you are all doing well during this difficult time. We wanted to give you an update regarding our current operating procedures.
The Memory Clinic is open and we are closely following COVID-19 protocols. We are accepting new patients with referrals from their primary care physician. We are also continuing to see patients who are involved in research studies. Regarding existing patients, we are making appointments by videoconference or telephone when possible; we are scheduling in-person appointments only when necessary. If you have any questions about scheduling, please call Stephanie at 802-447-1409.
All individuals (patients, caregivers, staff) entering the building are still required to wear a mask and have their temperature checked; if a fever is present they are not allowed to enter. Patients and accompanying family member are also asked if they have been exposed to anyone with COVID-19 or are experiencing symptoms; if so, they are not permitted into the building. We are seeing fewer patients per day than in the past, in an effort to restrict the number of individuals in the building at one time. Strict cleaning procedures are implemented before, during and after an appointment. We are abiding by this set of procedures to keep patients, caregivers, and staff safe and healthy.
So far, each member of our staff has received the first dose of the COVID-19 vaccine and we will all receive the second dose the week of January 18th. It is believed that two weeks after the second dose, the vaccinated person is protected from contracting COVID-19. However, the scientific community is still unsure whether the vaccine prevents transmission of COVID-19. For this reason, we plan to continue following the above-mentioned safety protocols, and we ask that any person who has already been vaccinated follow these protocols, as well.
For official COVID-19 guidelines, please visit your state's health department's COVID-19 website (Vermont, New York, Massachusetts) For more information about COVID-19, we recommend the Johns Hopkins University Coronavirus Resource Center.
We hope that everyone is staying safe and healthy! If there are any questions or concerns, please call us at 802-447-1409. Brighter days are ahead!
—————————————————-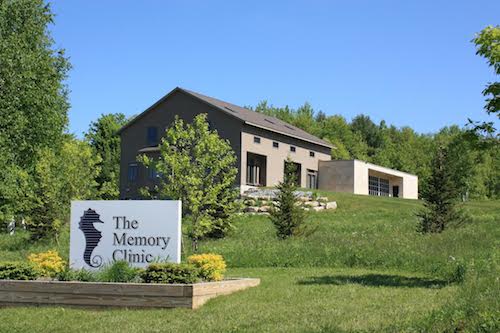 Since, 1987, Clinicians at The Memory Clinic have been providing diagnosis and treatment of memory loss.
We are located in nearby Bennington, VT
FDA-approved medications to treat the symptoms of Alzheimer's disease and other neurocognitive disorders are available.
Once a diagnosis is made, we offer follow-up testing to monitor the change in cognition and functioning.
Treatments to slow the progression of Alzheimer's disease are being tested today in clinical trials. These treatments can be added to most medications including other Alzheimer's disease medications.
Participation in clinical trials is always free of charge
Besides providing the initial new patient evaluation, we offer free memory screens, available Monday-Thursday, please call for availability.
Watch this video to learn more about The Memory Clinic: