—————————————————-
For information about plasma phosphorylated tau (p-tau, a.k.a. phospho-tau) and how it helps with Alzheimer's disease diagnosis, please see the following articles:
Plasma biomarkers for Alzheimer's disease: a field- test in a memory clinic
Plasma phospho‐tau in Alzheimer's disease: towards diagnostic and therapeutic trial applications
—————————————————-
NEWS: January 7th, 2023
On January 6, 2023, the FDA granted accelerated approval to lecanemab (Leqembi) for the treatment of Alzheimer's disease. This is the 2nd monoclonal antibody to be approved for Alzheimer's disease, thus far. Lecanemab (Leqembi) reduces beta amyloid plaque burden in the brain (a hallmark of Alzheimer's disease), and has shown concomitant slowing of the progression of cognitive and functional decline in Alzheimer's disease. This new treatment is indicated for mild cognitive impairment and early stages of Alzheimer's disease. CMS has not made a decision yet as to whether or not this medication will be covered under Medicare.
The Memory Clinic participated in some of the clinical trials that demonstrated the safety and efficacy of lecanemab (Leqembi). We thank all of the patients, caregivers, and families for their commitment of time and energy in the clinical research studies. Advances in the field of Alzheimer's disease relies heavily on the dedication of these patients and family members and thanks to them, progress is being made. As we get more information, we will share it with you.
Here is a resource that details the lecanemab trials: https://alzres.biomedcentral.com/articles/10.1186/s13195-022-01124-2
—————————————————-
About Us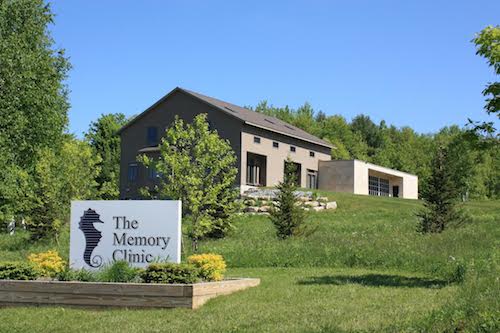 Since, 1987, Clinicians at The Memory Clinic have been providing diagnosis and treatment of memory loss.
We are located in nearby Bennington, VT
FDA-approved medications to treat the symptoms of Alzheimer's disease and other neurocognitive disorders are available.
Once a diagnosis is made, we offer follow-up testing to monitor the change in cognition and functioning.
Treatments to slow the progression of Alzheimer's disease are being tested today in clinical trials. These treatments can be added to most medications including other Alzheimer's disease medications.
Participation in clinical trials is always free of charge
Besides providing the initial new patient evaluation, we offer free memory screens, available Monday-Thursday, please call for availability.
Watch this video to learn more about The Memory Clinic: