BREAKING NEWS, June 7th, 2021
We have a very exciting announcement to share with you! Today marks an important day in the history and treatment of Alzheimer's disease, as aducanumab became the first drug approved to reduce amyloid plaque burden in the brain which has been linked to slowing the progression of Alzheimer's disease.
We are so grateful to all of the patients, families and the research teams who made this approval possible through their time, effort, and commitment to the clinical research process.
Aducanumab works by removing the protein, amyloid-beta, from the brain (aka "plaques"). The accelerated approval of aducanumab and the recent positive Phase 2 data from Eli Lilly's drug (donanemab) further suggests that this class of drugs is effective in slowing disease progression. Of course, continued research is needed. Thank you to all of the patients and caregivers involved in the continuing aducanumab research and ongoing research for similar drugs in this class.
—————————————————-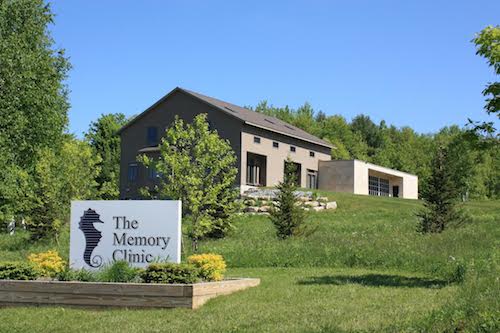 Since, 1987, Clinicians at The Memory Clinic have been providing diagnosis and treatment of memory loss.
We are located in nearby Bennington, VT
FDA-approved medications to treat the symptoms of Alzheimer's disease and other neurocognitive disorders are available.
Once a diagnosis is made, we offer follow-up testing to monitor the change in cognition and functioning.
Treatments to slow the progression of Alzheimer's disease are being tested today in clinical trials. These treatments can be added to most medications including other Alzheimer's disease medications.
Participation in clinical trials is always free of charge
Besides providing the initial new patient evaluation, we offer free memory screens, available Monday-Thursday, please call for availability.
Watch this video to learn more about The Memory Clinic: