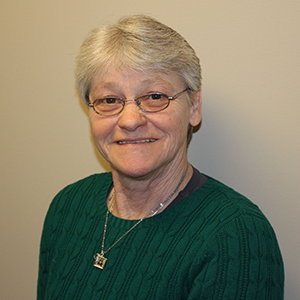 Laboratory Coordinator
Phlebotomist
Rita has been on staff at The Memory Clinic since 2001 and has more than 35 years of experience as a laboratory coordinator, for both clinical and research procedures. She has experience working in hospital and nursing home settings, and has worked in a neurologist's office. She has past experience making home visits to patients in need. She works with patients as a phlebotomist for laboratory analysis and obtains all necessary vital signs. Rita has had experience in coordinating in clinical trials. Currently she has certifications in obtaining ECG's, phlebotomy and IV therapy. She is responsible for overseeing the clinical laboratory including the calibration and maintenance of all laboratory equipment and the handling and processing of laboratory specimens per protocol and in accordance to IATA and OSHA regulations.
Rita is a very caring individual and has a special gift for making patients feel comfortable with the laboratory procedures, so much so that patients typically leave her lab with a smile on their face.