Our primary goal is to provide outstanding care to our patients and their families. In some cases, the optimal level of care can be provided by participating in a clinical trial; in other cases, it is best provided by using standard medications.
Typically, the clinical research trials at The Memory Clinic include:

Different forms of passive immunotherapy (similar to a vaccine) hoped to slow the progression of Alzheimer's disease
New treatments to improve memory symptoms of Alzheimer's disease and Frontotemporal Dementia
New treatments to help improve the behavioral symptoms of Alzheimer's disease

Clinical research provides critical safety and efficacy data for medications necessary to provide new and improved treatment options for all diseases and conditions.
Clinical research is always 100% voluntary and free of cost to the patient/family and their insurance carrier(s).
Clinical research may provide access to cutting edge therapeutics that will not be available by prescription for many years.
Current clinical research trials at The Memory Clinic include:

5 different vaccines to help slow the progression of the disease
2 new treatments to improve memory and/or behavioral symptoms

The Alzheimer's Association sponsors a website – www.alz.org
This site lists all of the research protocols being conducted across the entire US.

ClinicalTrials.gov

is a registry and results database of publicly and privately supported clinical studies of human participants conducted around the world. Learn more about clinical studies and about this site, including relevant history, policies, and laws at 

clinicaltrials.gov

The Alzforum, founded in 1996, is a dynamic web-based scientific community dedicated to understanding Alzheimer's disease and related disorders. Access to the website is free to all.  Find out more here: 

Alzforum.org
Participating in Clinical Research Programs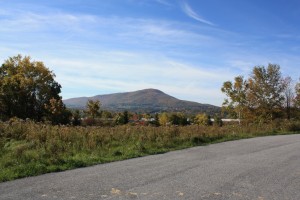 Patients and their families who come to The Memory Clinic often tell us that they choose our clinic because we have access to new medications that are not available by prescription. These medications are available in clinical trials. We offer the opportunity for our patients to participate in clinical research trials because we believe these medications can be beneficial. About half of our patients have participated in a clinical trial at some time during their treatment at the clinic. The other half of patients who come to the clinic do not participate in clinical trials either because they are not eligible or because they do not wish to do so. Both patients who participate or do not participate in clinical trials receive the same care and commitment from the staff of The Memory Clinic.