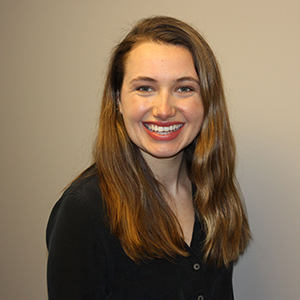 Clinical Research Coordinator
Olivia received her Bachelor of Arts degree in Psychology from the University of Vermont in 2015. She joined The Memory Clinic in the Fall of 2015 as an assistant study coordinator and began as a full-time coordinator in 2016. Clinical research coordinating is the liaison between the pharmaceutical company sponsoring the research protocol and the patients, caregivers and families. Olivia has coordinated over 11 clinical research trials for both symptomatic and disease modifying protocols.
In addition to coordinating patient study visits at the clinic, Olivia also provides care and support to patients and caregivers. Olivia manages all study data and creates source documents per the research protocol. Olivia has assisted in the initiation of several clinical trials since 2016.